Sydnee Gilletti never imagined she'd have a celebrity social media platform to help her raise money for worthy causes. By day, Gilletti is a new mother and an advisor to Zillow industry partners on how to grow their teams and business. On weekends and evenings, she adds job #3: talent manager for her dog, Bronson, an American Bully breed dog who has more than 250,000 online fans.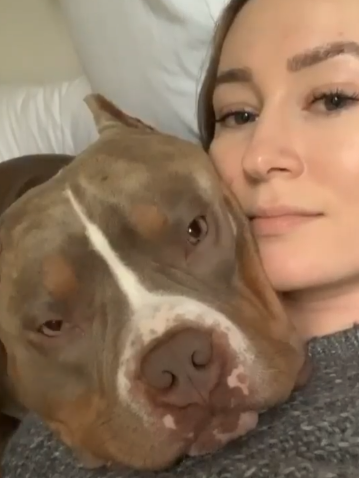 "Bronson has brought us so much joy – if he can make other people feel the same way, it's easy for us to share that"
Sydnee Gilletti, Growth Advisor, Partnership
This month, Gilletti is donating money fans spend on Bronson "merch" to Walk MS, in honor of her aunt who's been living with multiple sclerosis for twenty years. "Because of COVID, they're not doing walks in-person, so a big component of the fundraising is gone. That's even more incentive to do what we can through Bronson," she says.
Gilletti is among thousands of employees who embrace Zillow's corporate value #BetterTogether, the understanding that we are stronger when we work together as a team to serve our customers, partners and communities. Last year was a record-breaking year for Zillow giving and volunteering; over $1 million dollars were raised by employees in 2020, and employees volunteered more than 6,000 hours.
The first Bronson fundraiser was last March, for COVID relief efforts. Gilletti raised $1,200 dollars which was doubled by a one-time match by Zillow executives. "Honestly, I am thankful for my blessings this past year: The job security Zillow gave me, then I got pregnant … so seeing how fortunate I am while the virus was just ravaging people's lives, and still is, I feel like philanthropy is my duty."
Zillow has a match program for employees who give donations or volunteer to eligible nonprofit organizations. New this year: Employees get eight hours of volunteer time off (VTO). Juneteenth is now a company holiday, where employees can observe the day for volunteerism, education and activism.
Super-volunteers
There are a handful of Zillow employees whose volunteer commitments can be measured in weeks, not days. Among Zillow's "super-volunteers" is Ashant'e Cheatom. Pre-pandemic, she logged 500 hours of giving back to groups that help people experiencing homelessness. "I just wanted to give back to the types of places that helped me," she says.
Cheatom is a client coordinator in the Zillow Premier Agent Sales group, as well as a Social Impact Lead with Zillow's Indigenous Peoples Affinity Network. As a child, Cheatom moved in and out of homeless shelters with her mother, from age 9 to 13. "Some people are just not able to get out of the cycle," she says. "To do that, every box has to be checked — a steady job, an affordable apartment, transportation, childcare — without everything in place you can easily fall back into homelessness."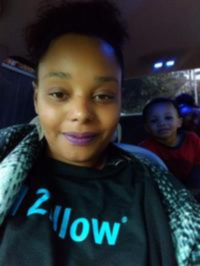 "I just wanted to give back to the types of places that helped me"
Ashant'e Cheatom, Client Coordinator
For Cheatom, the cycle started again when she was a young mother, living in her car, taking showers in public bathrooms. Her turning point came when she was eight months pregnant with her third child. "I asked myself, 'do I want my kids to struggle, to have the feeling of being without?'"
For her, the answer was no, so she lived with her kids for a while at the Tacoma Rescue Mission. She worked multiple jobs at the same time and, over the years, honed her customer service and sales skills. Through her job at Zillow, she now provides her children the stability she didn't have.
The holidays before the pandemic, Cheatom gave back to the Tacoma Rescue Mission, organizing an entire toy drive by herself. "That's where I used to be at with my kids. So, to see other kids so happy with toys — it really made me feel complete."
The domino effect of giving
Zillow Senior Software Development Engineer, Shyam Raghavan, volunteered roughly 100 hours over several months to help create the technology platform used to host Zillow's internal holiday charity auction, held last November to benefit nine nonprofits, each selected by members of Zillow's nine employee affinity networks.
"One of the cool things about Zillow is that we have so many creative people," says Raghavan, who he says donated things to the auction he would "never have dreamed of." A favorite: an employee who auctioned himself off as "your fan for the day," to shadow and cheerlead the winning bidder from morning until night.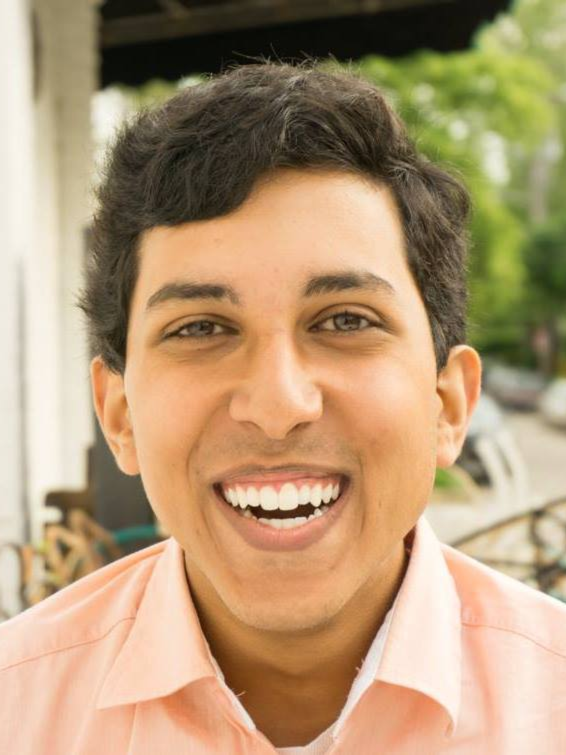 "Any work I can do to help make somebody else feel accomplished and excited to make more impact always makes me feel good"
Shyam Raghavan, Senior Software Development Engineer
Raghavan loves that the auction helps to create connections between employees who might not connect otherwise. Based in New York, Raghavan donated seeds from hot pepper plants he'd grown to a winning bidder in the Seattle office, and became a virtual veggie coach. "Any work I can do to help make somebody else feel accomplished and excited to make more impact always makes me feel good," he says.
For similar reasons, Raghavan has also volunteered to teach and coach high school students on tech projects sponsored by Zillow. But memories of the auction bring a mile-wide smile to his face. "The auction is like the domino effect. You get your friends involved, and they get their friends involved, and all of a sudden you have exponential growth in giving."
Read more: Seattle nonprofit celebrates a critical milestone: 1,500 people housed