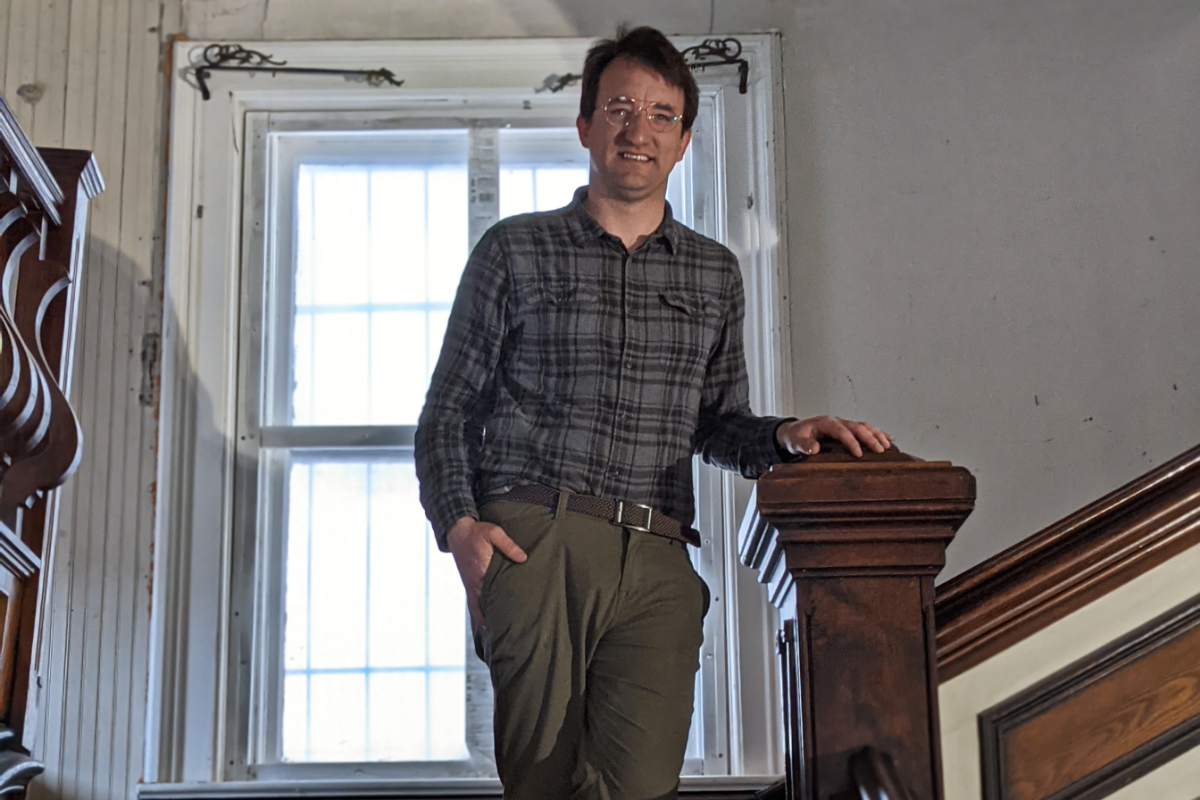 Like many people who grow up in small towns, when Douglas Pope graduated from high school, he was excited to explore the world outside of the central Illinois town of Petersburg, population 2,500 or so. The closest big cities, St. Louis and Chicago, are two- and three-hour drives away. But a couple decades and one pandemic later, Pope's perspective recently changed.
It happened about 1,000 feet in the air. "I have a buddy who flies locally, and he took me up in his plane," Pope says. "We were touring over Petersburg, and I got a totally different perspective of the town — it kind of took my breath away."
Pope is vice president of Zillow's rentals engineering team, which builds tools for landlords and renters used by Zillow, Trulia and HotPads, the brand he co-founded in 2005. What he saw from up high was the opportunity to help revitalize a "quintessential Americana" town square, to "help Petersburg become a destination for people."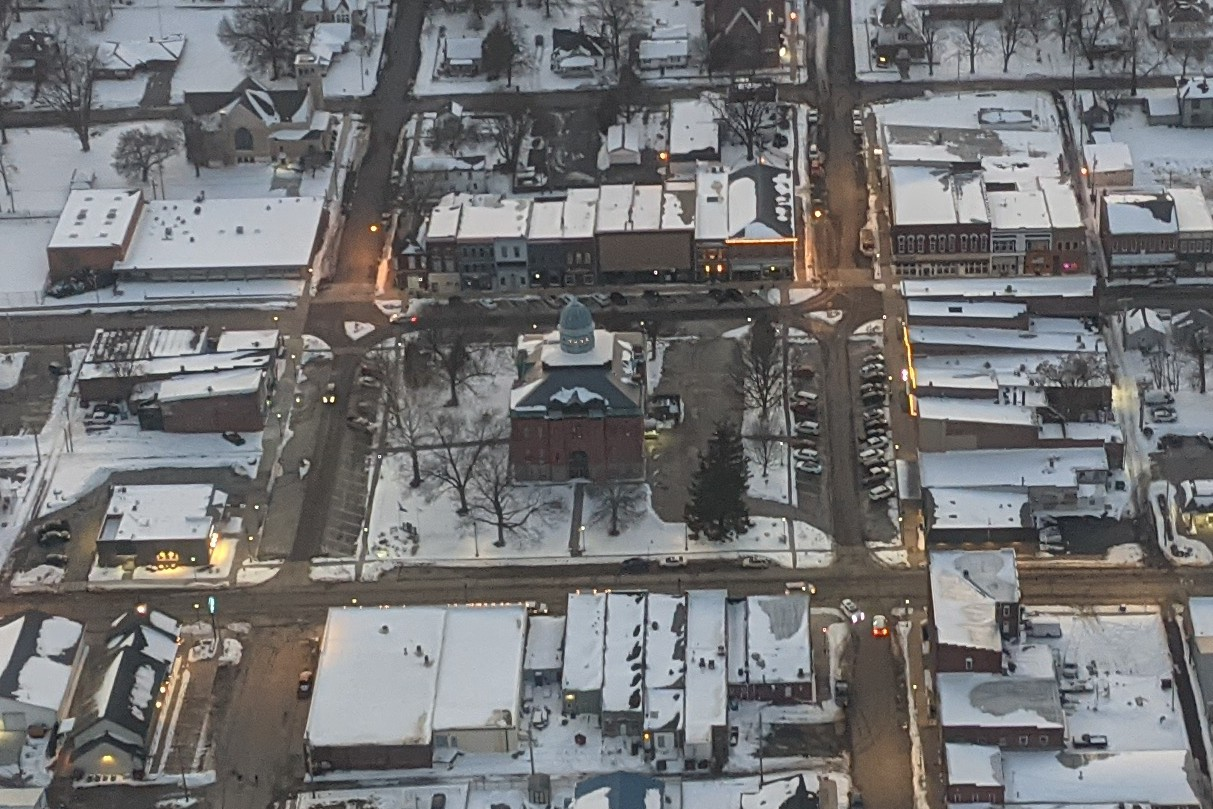 The aerial view of Petersburg's town square that changed Douglas Pope's perspective on his hometown.
Pope purchased a marquee building on the square and moved back home from San Francisco, taking his Zillow career with him. It's a change made possible by the company's shift to a flexible work model, where 90% of employees now work remotely at least part time, indefinitely. Thirty percent more employees have moved in the year following our announcement in October 2020, compared to the previous, pre-pandemic year. This time last year, Zillow had employees in 25 states; it now has them in all 50.
"Never in my career have I had the opportunity to move back to my hometown, because there are no tech jobs here," Pope says. "A distributed workforce enables really big life changes." Pope says about half of his new hires are outside San Francisco and Seattle, the centers of the rentals business before the pandemic. "Now we're able to recruit from more diverse talent pools, we have new team members up and down the East Coast and Midwest, so that's a huge benefit."
Restoring a hometown gem
Pope acknowledges being single makes an out-of-state move easier. He leads his team of 150 software developers and in his free time is an advisor on the restoration of the Broadgauge, the historic property he bought in the heart of Petersburg's town square.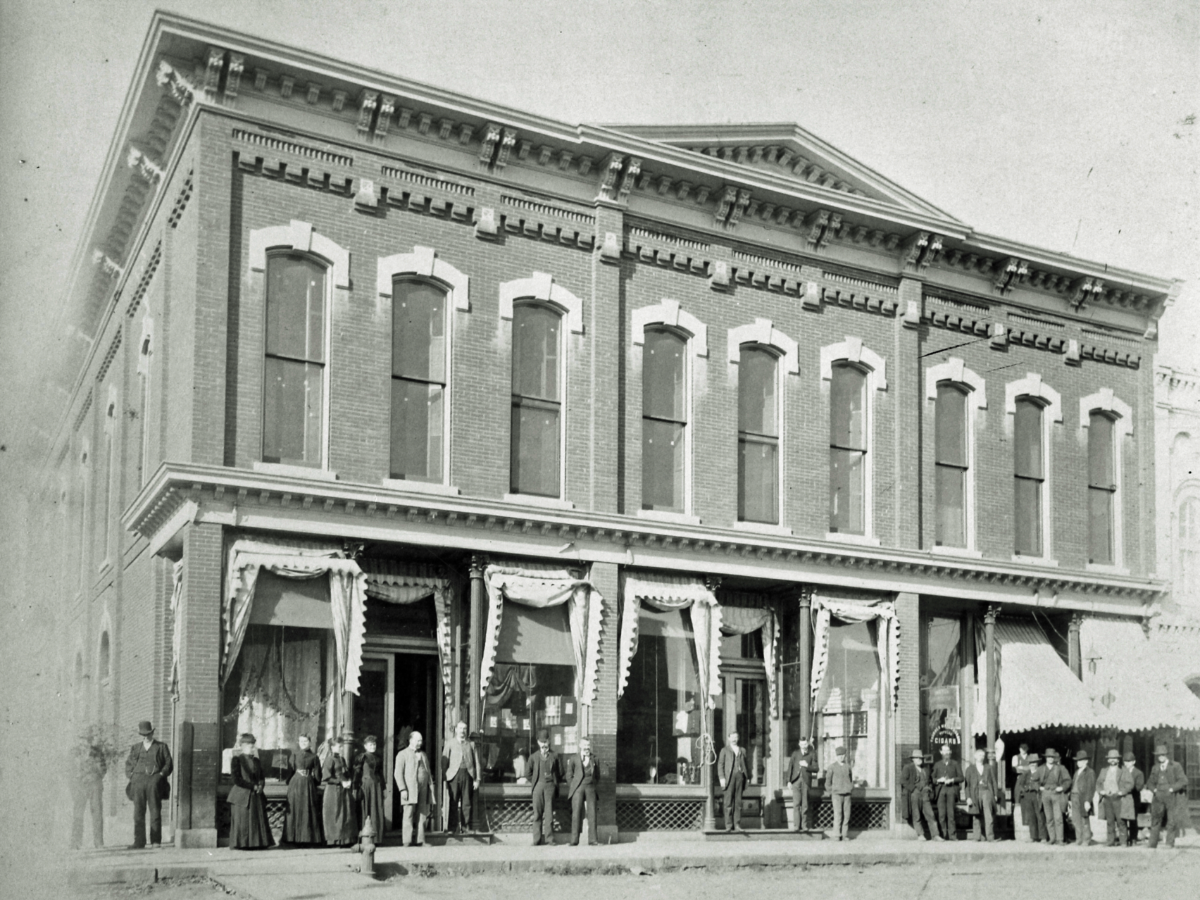 The Broadgauge was built in 1872 by John Brahm. Legend has it that financing came from one day's earnings on the Chicago grain market.
"The Broadgauge has 5,000 followers on Facebook in a town half that size, so it's got a lot of buzz — people just love the building," says Pope. In the late 1800s, it was a superstore for central Illinois. Now, the first floor will house a restaurant and a coffee shop. "There's a grand staircase that goes up to a ballroom with 15-foot, beautiful tin ceilings that will be used for special events like weddings," Pope says.
Pope hired local teams for the renovation. "My career is assembling teams and building awesome products on the technology side, so I'm kind of doing the same thing on this real estate side," Pope explains in an article in a local paper.
The redevelopment isn't a money-making venture, says Pope. "It's all about being involved in the community," he says. It's about family too. His mother, a retired state prosecutor and appellate court judge, is deeply involved in the town, and in the restoration. "She's my eyes and ears on the project, on the day-to-day," he says.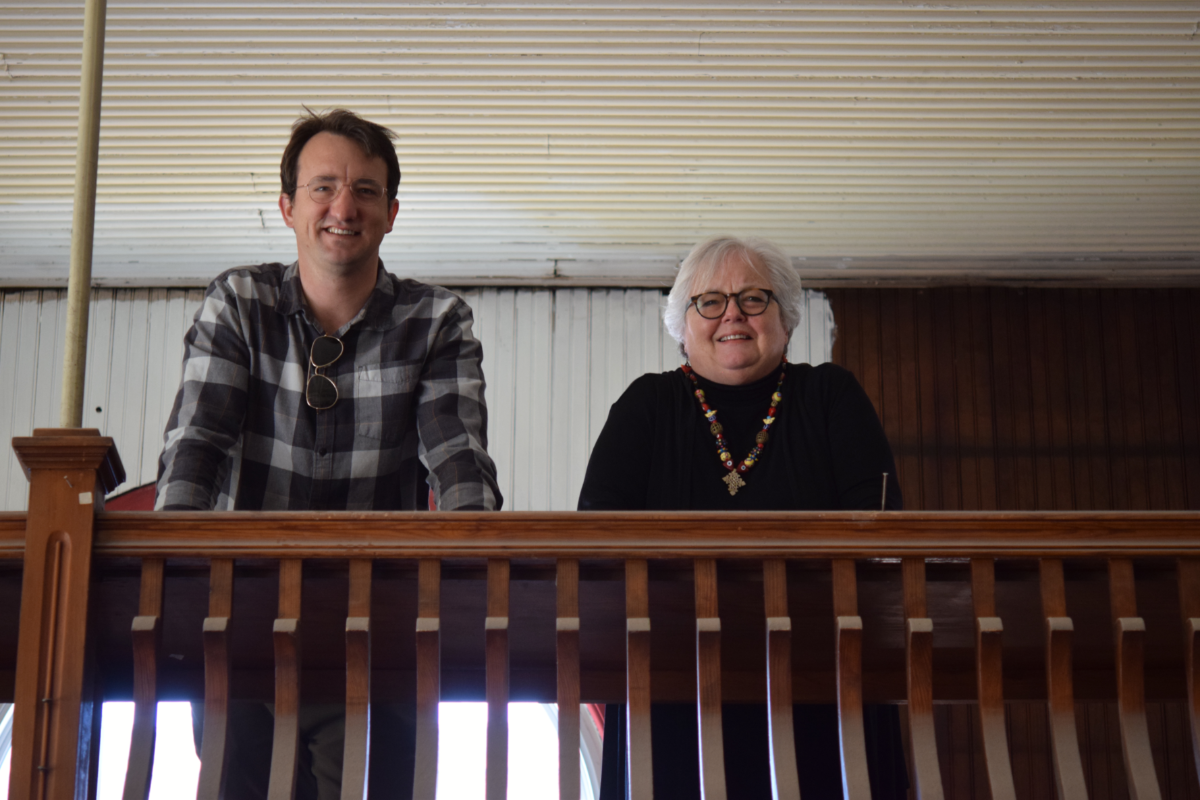 Douglas Pope and his mother Carol, the "eyes and ears on the project."
Pandemic migrations
At Zillow, Pope does one-on-ones with everyone in his department. His current favorite question to ask is "where are you?" He estimates about half of his pre-pandemic team members have moved in the past year. More than 1 in 10 Americans (11%) have already moved during the pandemic, according to a new survey from Zillow conducted online by the Harris Poll. Among those recent movers, three quarters (75%) say they moved for positive reasons, such as being closer to family or friends or living in an area they've always dreamed of.
Zillow announced in March 2021 it plans to hire more than 2,000 employees nationwide this year, increasing its total workforce by approximately 40%. Dan Spaulding, chief people officer at Zillow calls the distributed workforce model "more inclusive, more flexible, more efficient and a more personalized way of working." It will allow Pope to celebrate his 40th birthday in his hometown come July, at the Broadgauge, which he hopes will be open by then to people from Petersburg and beyond. "It's great to feel a part of something like this," he says, "something fun and local."
Related:
Why tech companies that move their HQs to the cloud will gain a competitive advantage in a post-pandemic world
Zillow's 2021 Mover Report: The opportunity, emotion and trends behind the Great Reshuffling