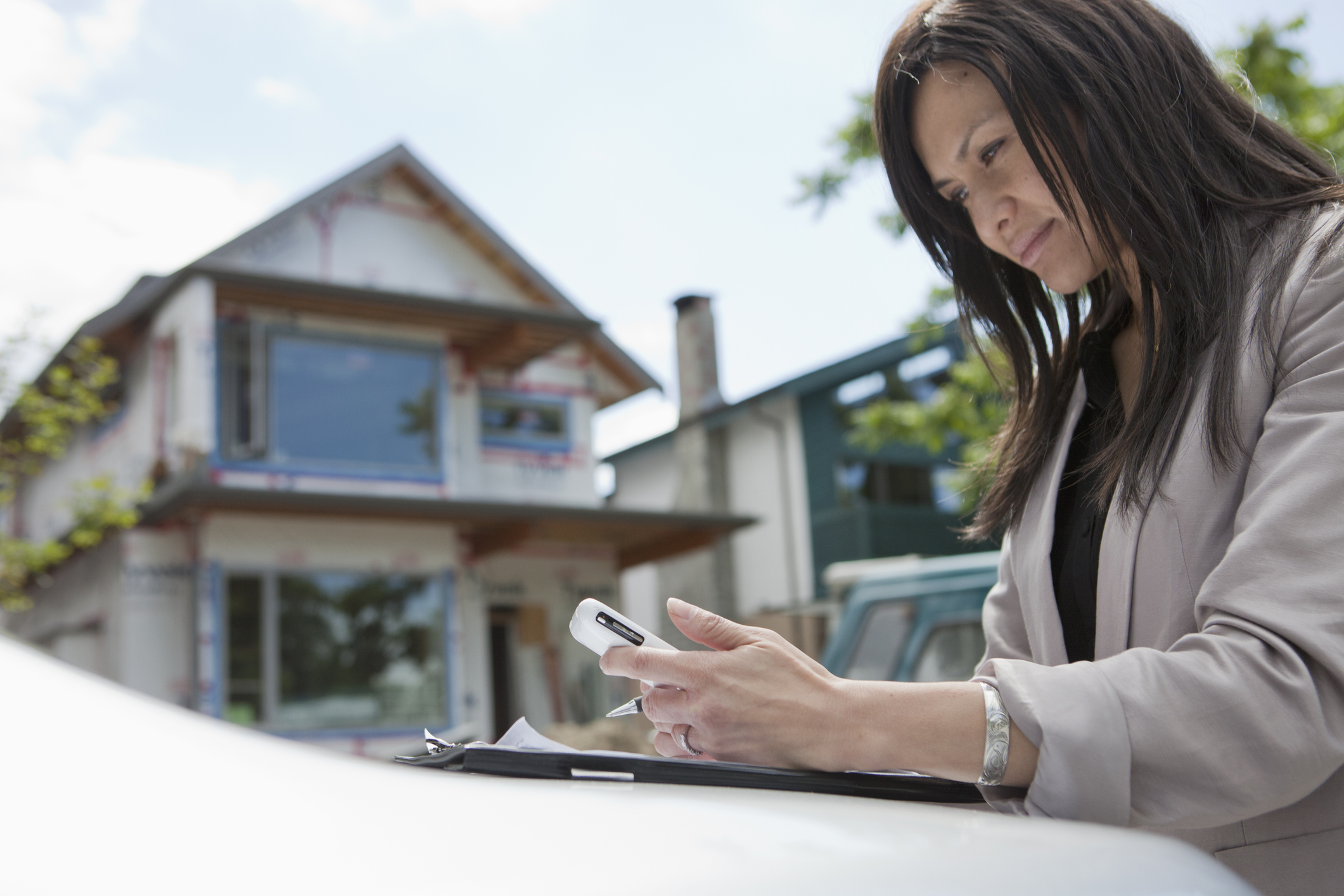 Zillow's vision is to create a streamlined and delightful real estate experience for buyers and sellers across the country, and alleviate the stresses and hardships that can come with the process. Real estate agents play a vital role in this, offering insights, advice and acting as a trusted advisor to their clients. To help our customers complete their home journey, we need to equip agents with tools and resources that help them succeed —and some recent updates to the Zillow Premier Agent app are designed to do just that.
The Zillow Premier Agent app was built to help real estate agents work more productively with buyers and sellers connected from Zillow. When a customer finds a home they're interested in, Zillow traditionally connects them over the phone with a Zillow Premier Agent partner* who has the local expertise to answer questions or give a tour of that home. Now, that connection is happening even faster by using voice over internet protocol (VoIP) technology within the Zillow Premier Agent app, instead of a standard phone call, meeting customer expectations for an increasingly on-demand world.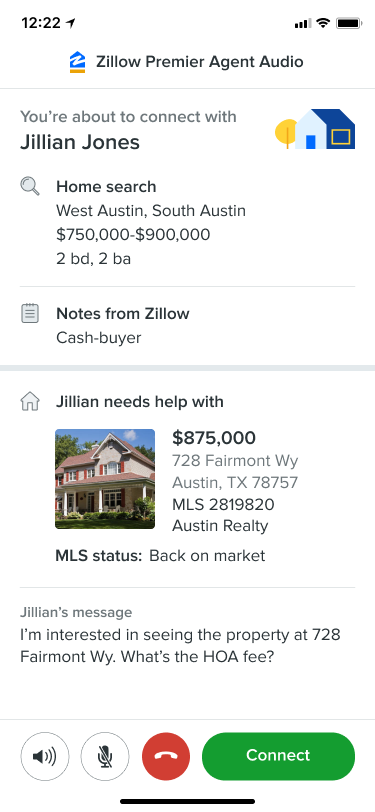 VoIP integration in the app enables Zillow to send agents connections within the Premier Agent app, instead of over the phone. Details about the buyer's unique needs are included, preparing the agent to have an immediate, meaningful conversation.
Bringing the connection into the app also gives the agent details about the buyer and what they're looking for, including the latest status on homes they asked to speak with an agent about and what their price range is. This means that buyers get a more immediate connection with an agent who is well prepared to handle their specific search and help them get into their next dream home.
"We are really working to give agents a more streamlined connection experience, and the resources they need to help their clients," says Zillow Product Marketing Manager Tori Tsu. "Agents handle so many of their day-to-day tasks from their phone, and with these updates we're giving them essential information along with their connections right in the app so everything is at their fingertips. In an on-the-go environment, we want to make this as simple as possible for our partners so they can focus on delivering great customer experiences."
Real estate is an industry that relies on relationships — buying or selling a home is a huge financial and emotional decision, and a great agent can help navigate through it. With these updates, agents can focus on putting their best foot forward and developing a strong relationship with their clients from the first time they are connected.
"It just seemed a lot easier to work with, rather than having to push buttons, pull up my keypad, things like that," said Michael Pederson, a real estate broker with Raintown Realty in Issaquah, Washington. "This program gives us the info a lot quicker and lets me assist the client a lot quicker as a result. If I'm on the road, I can connect back-and-forth in a moment."
*Zillow Premier Agent is an advertising program that helps connect customers to local real estate professionals